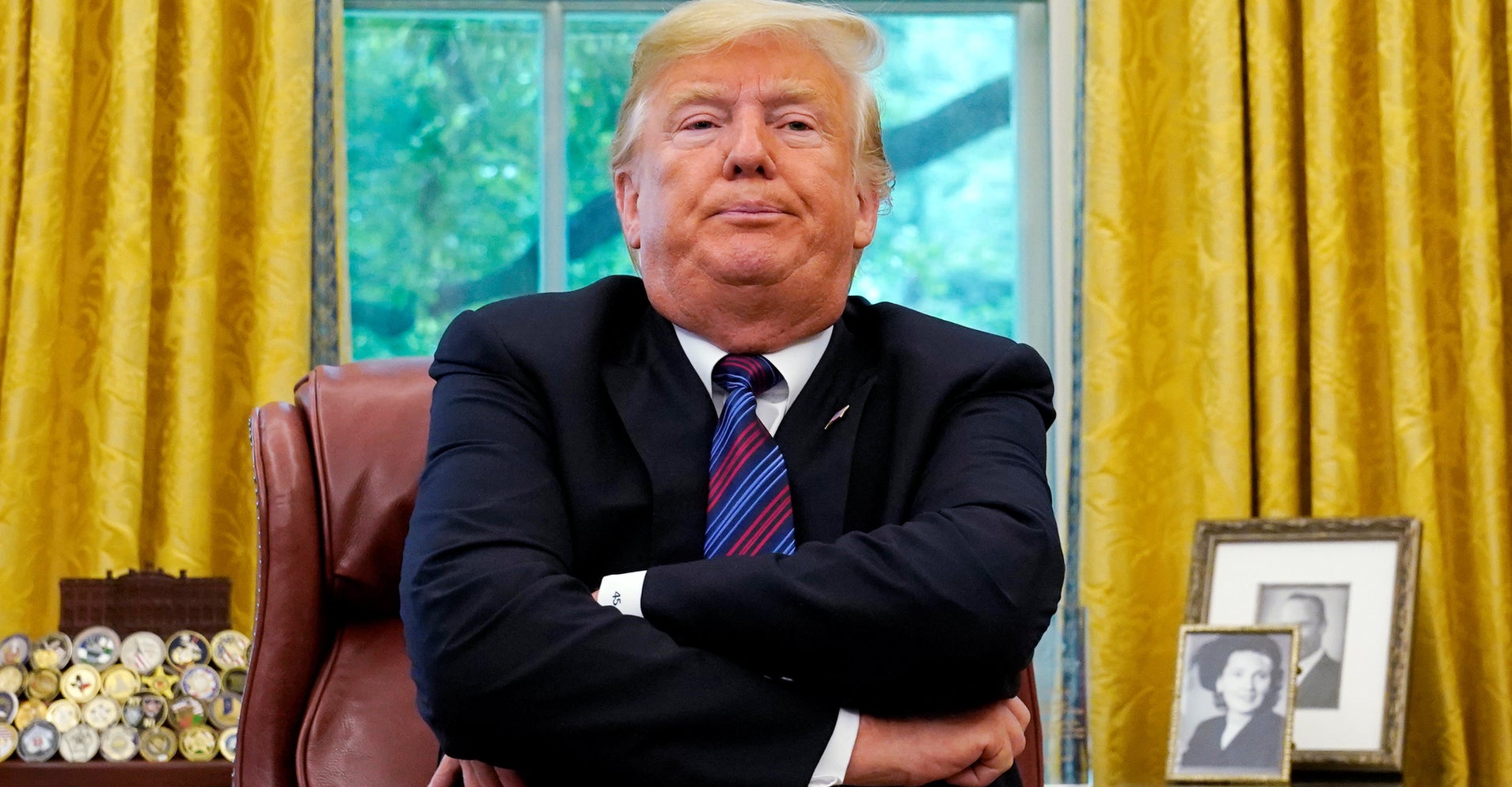 "I remember Pearl Harbor," Trump said, referring to the Dec. 7, 1941, attack on Pearl Harbor that led to the United States entering World War II.

He later added: "I'm on to the Japanese."
Trump was born on June 14, 1946, about 10 months after the formal end of the war.
A spokesperson for Abe denied the report. 
"While I refrain from commenting on each and every media report, in any case, this isn't true," Chief Cabinet Secretary Yoshihide Suga told reporters on Wednesday, per Bloomberg.
On Twitter, the reported comments became fodder for jokes, including cracks with references to other famous pearls, from Minnie Pearl to Pearl Jam: 
If Donald Trump remembers Pearl Harbor, I demand to see his Birth Certificate.

— Michael (@Mfs2K2) August 28, 2018
I remember the war of 1812. I also remember George Washington's eyes as we rode together in Valley Forge. #pearlharbor

— Matty Ice (@MattyIceUS) August 28, 2018
Are we sure he didn't say Pearl Bailey? "I remember Pearl Bailey. She worked for me."#PearlHarbor

— virgotex (@BucknerFam) August 28, 2018
Ah, I remember the battle of Agincourt. As an English archer I was worried that if the French won they would cut off my right thumb and index figure but we won, bigly, and Henry V shook my hand. @realDonaldTrump #pearlharbor #WWII

— Stephen Tustin (@stustin) August 29, 2018
And that whole horrible Bowling Green incident…

— Deborah Gutekunst (@DebeeMI) August 28, 2018
And I was there when Lincoln gave his Gettysburg Address. Ah yes, I remember it well( in my Maurice Chavalier voice).

— MMH (@MoBoCoMom) August 29, 2018
CORRECTION: A previous version of this story misstated the length of time between the end of WWII and Donald Trump's birth.